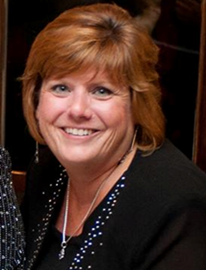 Geralyn Ploch Miskulin
President
Geralyn Ploch Miskulin is a native Texan who has devoted her life to the field of Education. During the past 38 years she has taught in Texas, Oregon and Illinois in private, parochial and public schools. Geralyn has also been a Manager with Discovery Toys and a Sales Director with Kelly's Kids, a southern based Children's Clothing Company. From 1996 - 2001 she served as the Youth Ministry Coordinator at St. Patrick Church of Merna. Geralyn is a former President of the Twin Cities Newcomers Club, served on the Board of Hearts at Home and was a Girl Scout Leader. Currently, Miskulin is a Job Coach for the Production Department at Decker Industries which is located in the Eugene Field Adult Services building of the Unit 5 School District. The mother of four brings all of her knowledge and passion for Special Education to her current position as President of the H.E.A.L. Foundation. She is a tireless advocate in McLean County for Autism Acceptance in Loving Memory of her youngest child, Jon Michael Miskulin.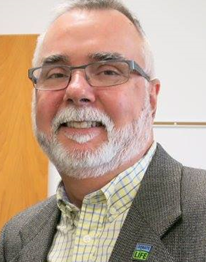 Joseph (Joe) Miskulin
Vice-President
Joe is a long time resident of Bloomington, IL, with an established history of volunteerism and service to the community. Prior to joining the Board of Heroes Embracing Autistic Lives, Inc., Joe is proud to have served for several years as a coach on various local youth sports teams. He served for three years as a member of the Unit 5 Citizens Advisory Council, and six years as an officer on the Board of Directors for the David Davis Mansion Foundation, as well as on the Bloomington/Normal Board for Teens Encounter Christ. Joe has a keen interest in children with various challenges as a result of his involvement with the H.E.A.L. Foundation started by his youngest son, Jonathon. He imparts his son's vision of spreading Autism Acceptance throughout our community by sharing Jon's amazing story.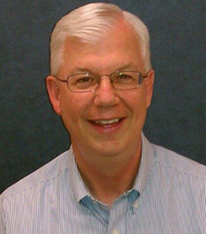 Brian Claricoates
Treasurer
Brian is a transplant to Bloomington, IL living here 24 years after growing up and working in the Chicago area. He is a Certified Public Accountant and has been a treasurer for other not for profits including Bloomington-Normal Cursillo and One Hand One Heart. He also was called upon to serve as the Chairman for a Habitat for Humanity house built by St. Patrick Church of Merna. As the father of four, he brings a passion for working with youth, having served as a parish Youth Ministry Adult Facilitator and for the Bloomington/Normal Teens Encounter Christ. Brian was asked to serve as Treasurer for H.E.A.L by its founder, Jon Miskulin, and serves as an honor to his memory.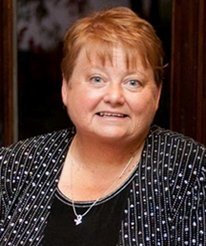 Catherine (Kathy) Bellott
Secretary
Kathy has a Bachelor of Science degree in Business Education from SIU--Carbondale, and a MS in Business Education from Illinois State University, Normal, IL. She has had a distinguished career having taught in Grades 2—12 in Streator, Wenona, Bloomington and Peoria. Subjects included Keyboarding, Computer Applications, Shorthand, Accounting and Marketing. Kathy brings a lifetime of experience to the H.E.A.L. Board. Happily retired after teaching for 38 years, Kathy's career as an educator presented her with unique opportunities to travel to Russia, as well as, be an Oscar Mayer Hotdogger for a Day. She is proud to call Streator her hometown. Kathy is mother to Dee and GrandKathy to JJ. She is honored to share her birthday with H.E.A.L. Founder Jon Miskulin on January 6.